Affordable orthodontics in Dothan and Ozark Alabama
It is our mission to provide you with affordable, high-quality treatment that fits your budget! The cost of treatment varies from patient to patient in accordance with the severity of the orthodontic problem. We offer a variety of payment options to meet your needs. For the convenience of our patients, we accept Visa, MasterCard, American Express and Discover.
With our in-house financing, you may choose to pay a portion up front and then make monthly payments.
We offer CareCredit
Another financing option available to help you with your treatments is CareCredit. CareCredit is a third-party financing company focused on providing credit for healthcare services. Once you're approved for CareCredit financing, you can use it for your ortho treatment and enjoy monthly payment options, no up-front costs, no-prepayment penalties, and no annual fees. Visit carecredit.com for more information.
OrthoBank
OrthoBanc is a risk assessment and payment management provider specializing in electronic payments for orthodontists. OrthoBanc manages orthodontic payment plans by drafting the monthly payments from our patients' checking account or credit card and simplifies the monthly payment process making sure you receive payments on time each month.
Discounts
A discount is offered when the fee is paid in full at the beginning of treatment. When we have the opportunity to treat several members from the same family, we happily apply a "second family member" courtesy discount. This is to reflect our appreciation for the trust inherent in allowing our office to provide orthodontic services to multiple members of a family. We thoroughly explain your options, so that we can accommodate your needs.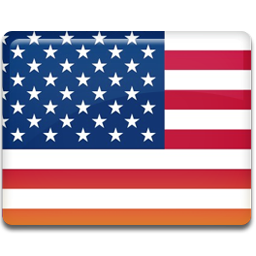 Be sure to ask us about our Military Discount, as well!
Insurance
If your insurance covers orthodontic treatment, you will receive the benefit of reduced personal costs. Many insurance policies have a lifetime orthodontic benefit that is distinct from regular dental insurance. Remember that insurance policies vary, and we will review your insurance to determine the appropriate course of action. We are preferred providers for MetLife, Delta Dental, Blue Cross/Blue Shield of Alabama and United Concordia. Once treatment has started, we will file your claims.
To help us with your insurance filing, please complete the insurance questions on our questionnaire.
Please remember that orthodontic insurance is a benefit for you or your child. If, during the course of treatment, your benefits change, the financially responsible party is accountable for all charges