We recognize that all of our patients are unique and deserve to receive orthodontic care that reflects their individual needs. Our experienced and talented team is committed to working with you and your family to create a comfortable, stress-free, and rewarding orthodontic experience every time you visit our practice.
We are pleased to welcome you and your family, and we look forward to working with you.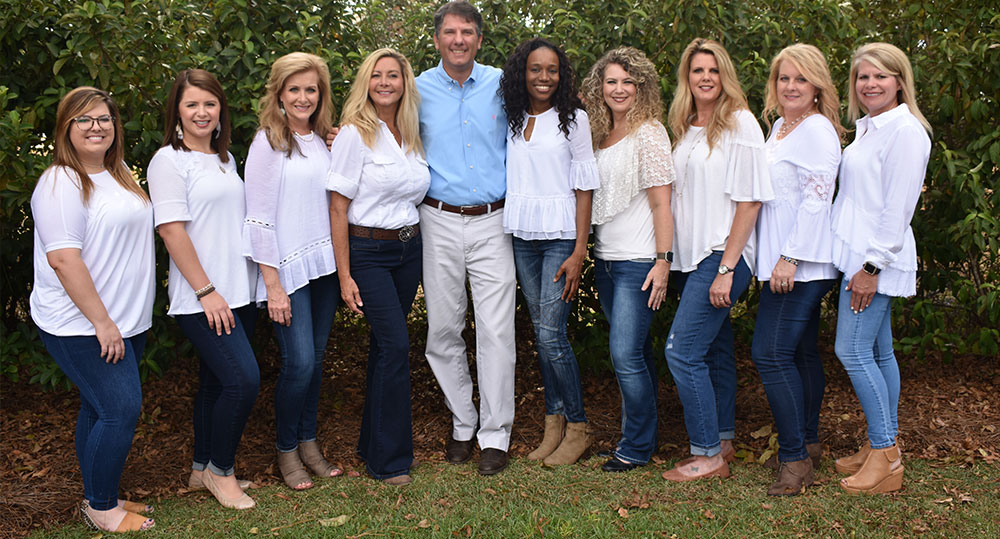 ---
Vicki
Office Manager
I really enjoy interacting with our patients and their families, in addition to being part of the "Crowder Team." We're not just a team, but are family, and our patients are included in that. Our happy, positive environment means not only is this a great place to work, but our patients are glad to come see us, too. I handle our accounts payable and receivable, insurance matters, the internal and external marketing, and finances after the initial set-up. I am a Registered Dental Hygienist and a Danbe Certified expanded duty dental assistant. My work is challenging and interesting, with no two days the same.
My husband Andy and I have three boys, Randall, Jake, and Jonathan. I also have one granddaughter Miranda and two dogs, Rusty and Shadow. I enjoy spending time with my family and friends. When I have spare time, I make jewelry, bake cakes, and scrapbook.
---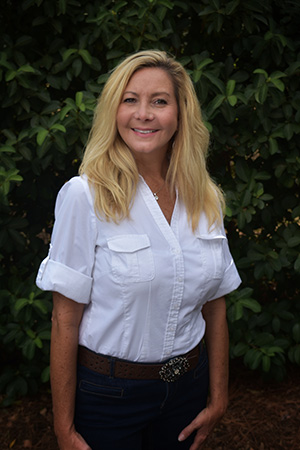 Gail
Treatment Coordinator
I enjoy watching the transformation of our patients' teeth and appearance, from the beginning to the end of treatment, and the difference that a beautiful, healthy smile makes in their lives. As treatment coordinator, I oversee our new patient appointments, the initial paperwork, and financial arrangements. I also handle our correspondence with referring dentists, periodontists, and oral surgeons. Working with Dr. Crowder and this group of ladies is such a great blessing in my life. We make a great team!
Away from work, everything is centered on my two amazing children, Cody and McKenzie, and my grandchildren. I love spending time with my family, going to the beach and lake, and trying new recipes.
---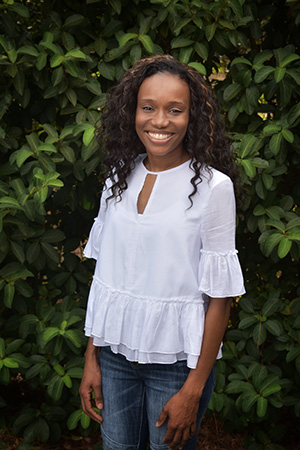 Erica
Scheduling Coordinator
Getting to know our awesome patients as they progress through treatment and seeing their happiness when their new smile is revealed is the best! I always greet our patients when they arrive and take time to talk with them about what's been happening in their lives since their last visit. I also answer our phones, schedule appointments, and handle check-ins. Our team operates as a family, and that is one of the reasons I enjoy working here. Dr. Crowder is absolutely the best!
I am a Wiregrass-area native and I enjoy spending time with my family and shopping. I also enjoy helping out in the community in any way I can lend a helping hand!
---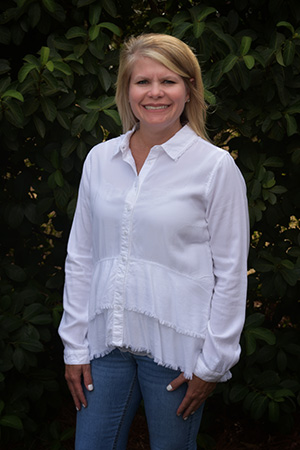 Wendy
Orthodontic Assistant
I've been cross-trained at our office, so in addition to assisting Dr. Crowder chairside, I step in at the front desk or in taking initial records when a coworker is out or on vacation. I also oversee our supply inventory and ordering. I love everything about my job! While I do enjoy meeting new people and seeing our patients, I really love to see the amazing transformations in our patients' smiles! Being a part of that process is incredible and very fulfilling.
I have been married for 18 years to my husband Brent. Our son Cason loves sports and plays varsity football and baseball. I love being a mom and am his biggest cheerleader!
---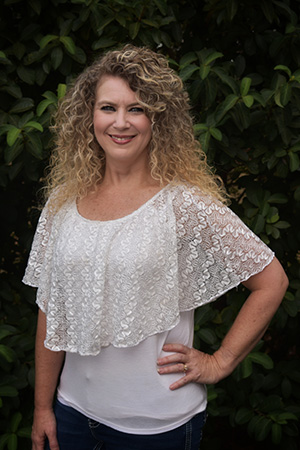 Laura
Orthodontic Assistant
I love watching the progress that our patients make throughout their treatment. You can feel their excitement grow as the time approaches for having their braces removed, and we all celebrate the day that we get to see their new, incredible smile! My work here allows me to get to know each patient, because I assist Dr. Crowder with bonding the braces and changing wires. I also make sure that our patients are comfortable and relaxed while they're visiting us.
My husband Charles and I have a daughter Kellie, a son Caleb and a son-in-law Jacob. I also have two beautiful grandsons Micah and Eli. My favorite times are those spent with my family, but I also enjoy reading and writing.
---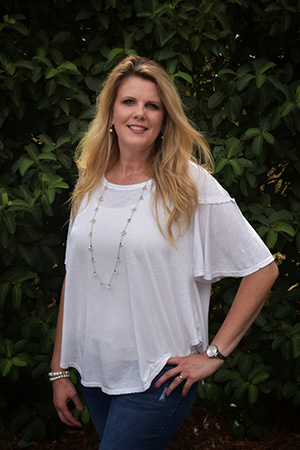 Teresa
Orthodontic Assistant
I love to make people smile! As an orthodontic assistant, I perform adjustments, assist with placing braces and removing them, and give hygiene instructions. I also set up our Invisalign® accounts, do lab work, and handle our social media. That day when the braces are removed, and the patient's new smile is first seen, is truly priceless. Our whole office is happy, smiling and laughing with the patient, because we know that our hard work has paid off and that the patient has a great future ahead.
I love spending time with my family. My husband Chris is prior military so we have had the opportunity to travel the world. We are happily settled in Ozark with our two children, Taylor and Connor. I enjoy stalking Pinterest and all things crafty. On cool days, I can be found walking lake with my two golden retrievers Sadie and Penny. My favorite things are beach sunsets and waterfalls.
---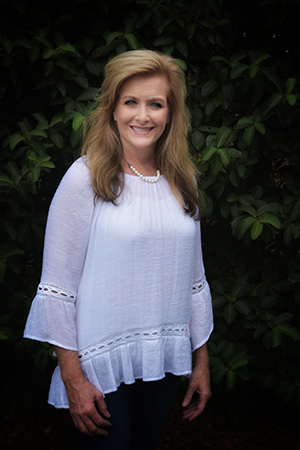 Karen
Orthodontic Assistant
I assist Dr. Crowder chairside in all aspects of our patients' orthodontic treatment, in addition to working in the lab pouring up models and making retainers. I first joined the dental field as a registered dental hygienist in 1989, and have enjoyed bringing my many years of experience here to Crowder Orthodontics. I've loved every minute since joining this team, especially seeing patients gain confidence in their smiles when they complete treatment and have a gorgeous smile. My teammates are all so vivacious and fun, which makes work a real pleasure! There's rarely a moment when we're not all in stitches!
I've been married to my husband Rex for 33 years and have two grown sons and a daughter-in-law, as well as a new granddaughter. I have a slight obsession with dogs; in addition to my personal dog I have fostered dozens through our local animal shelter. I also enjoy metalsmithing, designing jewelry, building wood projects, and basically anything artsy that can be done by hand and involves tools!
---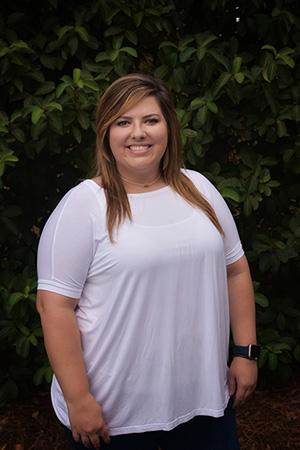 Brittany
Orthodontic Assistant
I joined Dr. Crowder's team in 2018 as an orthodontic assistant. I love being a part of the difference that Crowder Orthodontics has made in our patients' lives and smiles. It's so much fun to enhance their smiles and boost their confidence with treatment! Dr. Crowder is patient, selfless, great at teaching, friendly, and very informative, which allows us as a team to be the best we can be, not only for our patients, but for him as well.
Outside of work, I like to spend time with Kiefer and raise our three fur babies. We love remodeling our own fixer upper, Pinterest projects, watching college football with friends and family, going to the beach, and dabbling in real estate.
---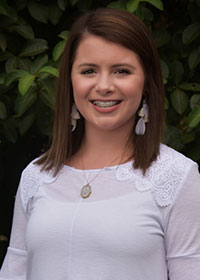 Kirstin
Orthodontic Assistant
I recently joined Dr. Crowder's team as one of his assistants in the clinic and for records. I love everything about my job, from assisting Dr. Crowder and interacting with patients and patients, to seeing the overall transformation of our patients and their confidence throughout treatment. Dr. Crowder is an awesome orthodontist and boss. I feel very blessed to have the team we have as we all work together to achieve the best possible experience for our patients and have fun doing it!
Away from work, everything revolves around my son, Bryson. I spend most of my free time letting him run ragged and finding things for us to be a part of. We enjoy beach and pool days, being outside, riding anything on wheels, a good nap, and spending quality time with friends and family.