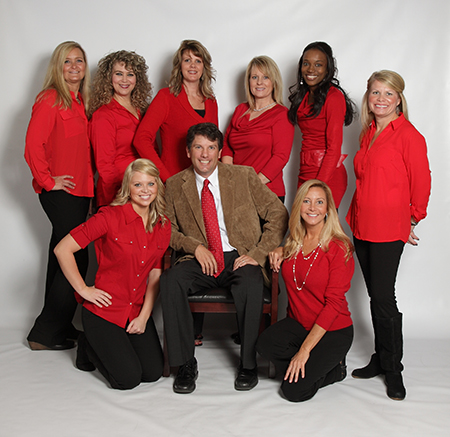 Putting our patients at the forefront of all we do, Dr. Charles Crowder and our team of orthodontic care professionals know the positive difference orthodontic treatment makes. While having straight teeth can enhance one's appearance and self-esteem, it also makes for improved oral health, and that means a healthier body, too. We strive to ensure that our patients understand why they need orthodontic care and how changes in their mouth will provide them with a lifetime of healthy smiles.
Because our emphasis is on our patients, we have designed our practice to be a welcoming, fun environment, where patients and their families are treated as valued guests. Our reception areas have gaming spaces and we offer portable gaming in all treatment areas, as well as free Wi-Fi throughout the offices.
We believe that in addition to providing a fun place to visit, engaging with our younger patients is essential. We need them to be committed to taking care of their teeth between visits. We have developed a Patient Reward Hub that allows them to participate in contests in which they can win special prizes.
With an open office policy, we encourage parents to be involved in all aspects of their child's orthodontic treatment and we are always available to answer questions and provide updates on the progress being made. As we understand that no single treatment process is right for every individual, we work with our patients and families to develop plans that work for the patient's specific needs. This includes reviewing treatment options and discussing the pros and cons of each, so everyone understands what is involved and what to expect before starting treatment.
Another key aspect of our practice is that we understand that while true orthodontic emergencies are rare, they sometimes do occur. Either Dr. Crowder or a team member is available after hours, on weekends, and during holidays to take phone calls and address any issues that might arise.
Crowder Orthodontics has two conveniently located offices, in Dothan and Ozark, AL. We offer complimentary consultations to new patients, and invite them to come in and learn about how orthodontia can make a wonderful, lasting difference in their lives. For more information and to schedule your consultation, please call. We look forward to meeting you and starting you on the path to a new smile and a brighter future, today!
At Crowder Orthodontics, we are changing lives, one smile at a time.